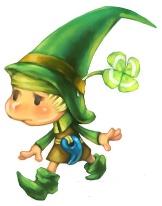 Familiars are creatures that can be summoned from
Runes
.There are four classes of familiars The
Glamour
Grimoire, the
Necromancy
Grimoire, the
Alchemy
Grimoire, and
Sorcery
Grimoire.
Familiars
Edit
Glamour
Elf
Fairy
Unicorn
Morning Star
Talisman
Necromancy
Ghost
Phantom
Skull Mage
Charon
Obelisk
Sorcery
Imp
Grimalkin
Demon
Dragon
Guardian
Alchemy
Blob
Homunculus
Golem
Chimera
Gargoyle
Named
Amoretta Virgine (Alchemy)
Tahlea (Alchemy)
Gaff (Glamour)
Surely (Unkown)
Gaff is a Glamour Elf Familiar, and Amoretta is Chartuese's Familiar through Alchemy.
Margirita's Familiar Surely is of an unkown set of runes.
Ad blocker interference detected!
Wikia is a free-to-use site that makes money from advertising. We have a modified experience for viewers using ad blockers

Wikia is not accessible if you've made further modifications. Remove the custom ad blocker rule(s) and the page will load as expected.